In 2019, I emailed a stranger after reading about their experience – of backpacking across Europe. As the email makes plentifully clear, I really wished to travel to other countries. Well, as much unreal as it feels to say this – I just traveled to other countries, quite a few of them. And now I have some thoughts.
Much of the inspiration for this essay came to me in the evening as I stood on the seashore overlooking the bridge below, letting the cold wind hit me. A sense of deep gratitude and sadness hit me – I got so lucky, and yet millions of people did not get this lucky, not even close.
It is a little naive, but for a moment, I thought that working for my fellow countrymen's betterment would be my life's purpose. The reality sat in as I sat on the bus, heading back to the hostel after a long day of walking around Lisbon. And here I am, listening to Are You Bored Yet? in a hostel in Lisbon, Portugal trying to sum up my feelings in a few hundred words instead of doing something worthwhile.
I have a flight very early in the morning. I should ideally be sleeping, but as usual, I am up, having a late-night coffee, and doing something or the other – nothing in particular. By the time I realize that I should get some sleep, it is too late, and by then, I fear that I might miss my flight, so I end up staying up until the flight time. Anyway, I think now is a good time to finish writing this essay so I can get to doing other things in life.
In standard MBA fashion, I will use a framework to describe my first-ever and maybe the last solo trip. I'm going to recount my experience using a Go-to-Market Strategy view. Sure, it might sound like I'm force-fitting the framework, but human life is all about frameworks, and one is bound to live by their rules. In any case, I hope readers on LinkedIn will love my strategically inspirational use of a framework. Let us start.
Who?
Who took the solo trip? Well, hello. I'm Debashish (as you can see in the email above). I took the solo trip. You can read more about me here, and here.
Why?
Why did I need to take a solo trip? I decided to take a trip for a couple of reasons. First, as I said in the email, traveling to other countries has always been a dream. Sure, the pandemic disrupted many events and lives, but somewhere in the back of my mind, there was always the motivation – to travel, explore the world and meet its people. Second, I am better off financially and in terms of social mobility now than I was a few years ago. That only contributed to my willingness to travel. Third, a sudden realization hit me – that I'm never going to be 23 again, and perhaps will never have so much free time and fewer responsibilities as I have now. And finally, I was getting bored of waking up every day and doing nothing much in my room in Vienna. I needed a change of location and experience.
What?
What did I do exactly? I decided to travel to new, unfamiliar places. I already told you why I chose to do that. Once I decided that I was going to travel, the next thing was deciding what I would carry with me. I decided buying new stuff would add to the mass on my eventual journey back to India, so we should get minimal stuff.
Anyway, a friend suggested that carrying a rucksack around was in my best interest, so I went to a Decathlon store in Vienna and got myself a backpack (I have come to like it, but I think I'm a little small to be carrying it around all the time) and a tiny bag that I use as a day bag. I had most things already, but I got sunscreen, a padlock, and a power bank 1.
Walking is my favorite means of getting from A to B, but there are some practical issues in walking from Austria to Lisbon, so I got myself a Eurail pass to get around using trains.
I made a very elaborate plan initially but ditched it eventually, searching for "Things to do near me" along the way. I won't claim that is the right way to travel. Maybe I missed so many things, but is there a right way? I am happy with my approach, which is all that matters.
Where?
Where did I travel? I went to Germany, France, Spain, and Portugal on this leg of the solo trip. If you are interested in the specific destinations and my many experiences, read on!
How?
How did I travel? As I already said, I took trains to get around because of practical issues with walking across countries. Europe is an excellent place for taking trains. The connectivity, availability, and convenience are unparalleled. As you might have guessed, I traveled with minimal belongings, taking only what I could fit into my rucksack. I can still improve quite a bit on the packing front, but that is for the next trip.
I use the smaller backpack (mentioned before) to carry my electronics and ID stuff around. I have very little cash on me, and I try to use a card everywhere – it helps me keep track of my expenses, and most importantly, it lets me know how much money I have left, setting a threshold for myself – "if the balance falls below xyz, I'll get on the next flight home, and just carry on life as usual."
I carry a handkerchief stained with Lamb Korma from some days ago. In case someone was to pickpocket, at least they could have something. Avoiding crowded public transport has also worked in my favor thus far. I never get on a bus or train beyond its usual occupancy – I would just walk or wait for the next one. I did not take the famous Tram 28 in Lisbon, Portugal, because it was always crowded. I overheard a lady say, "Please go to the back of the queue; we've been standing here for over 2 hours" to someone. Not worth it, I decided. I'd rather watch the whole thing on YouTube than have someone take something from me on a crowded tram.
I stayed in cheap hostels, which I found using Hostelworld and Booking.com. To prevent myself from backing out of plans last minute, I booked non-refundable beds. Initially, I thought I was a genius for doing that, but it quickly backfired because I started getting a toothache immediately after starting the trip.
Now, I could either abandon the whole thing OR bear the pain for a few days, and go to the dentist once I return home. Yeah, I chose the latter. I had planned to travel for a month, but I'm now re-evaluating that thought. Maybe I'll travel again after I go to the dentist and have my tooth pulled out or something.
Ultimately, I also took some flights because sitting in the train for more than 12 hours, including multiple exchanges, seemed daunting – lonely, sleepy, and tiring.
When?
When did I travel? I traveled for about two weeks beginning 1 Apr 2023.
Well, now that I am in the solo-travel market, backpacking and whatnot, I'll tell you quite a bit about what I did, and how I am doing currently.

The destination-by-destination experience
In this section, I'll try to recount some of my most notable experiences city by city.
Munich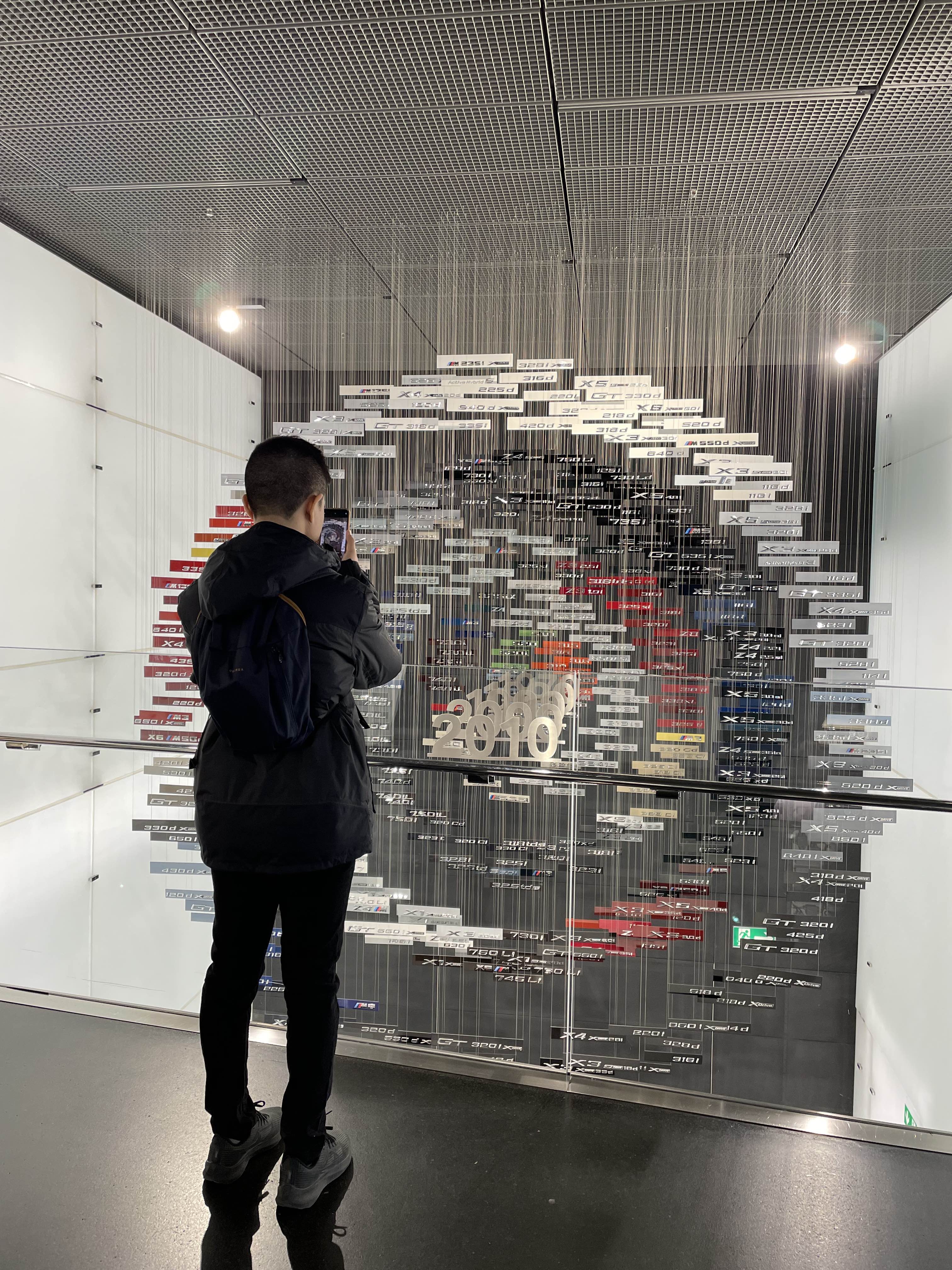 The trip to Munich was not a solo trip, technically. My friend from undergrad let me stay at their place and showed me around the city. I ended up making new friends and had a lovely time. We stayed home, watched movies, and talked about random topics concerning India and countries worldwide – not very touristy, but okay. The rajma chawal we had on the last day of the trip was one of the highlights.
The first thing that struck me after getting to the train station was that it was very crowded, and the metro network was quite confusing. For some reason, my network provider decided not to connect to any network, so I had difficulty figuring out how to get to my friend's place. Add to that the confusing metro system – due to some ongoing construction, the trains left from the wrong platform (at least that's what I could figure out following the signs). It took me over an hour to get to a place probably just 15 minutes away. I'm far from being an Austrian, but I felt a sense of, "Vienna is so much better than this!"
I walked around the beautiful Nymphenburg Palace, letting the snowflakes slide all over my jacket, watched the ducks swimming around, and understood firsthand what "as graceful as a swan" means. Swans are indeed graceful – it's impressive how smoothly they move around. I wish people were like that – move around gracefully, mind your business, and occasionally pose for photos.
I took an early morning train from Munich headed towards Zurich, making an interchange at St. Gallen. From there, I went to Geneva and then to Annecy, a "small town" in France. People say that Switzerland is beautiful and expensive. Having spent a few months in Vienna, I really won't mind spending extra to see the Swiss countryside, but as fate would have it, they won't accept my card so I'll go to Switzerland another time, perhaps as a representative of the Government of India. 2
During the train ride, I saw beautiful natural rivers (not AI-generated) meandering in the Swiss/French Alps. It's hard to describe that feeling – I mean, how can rivers be that beautiful? Did they dye it or something? No, I did not take any photos because I was too mesmerized by the rivers and the mini-waterfalls. Seeing them in magazines is one thing, and seeing them flow is another. I think I cried a little bit, to be honest.
Annecy
Over breakfast, a guy asked me, "Why Annecy of all places?" I did not have a concrete answer. Since I could not go to Switzerland, and a continuous train ride from Munich to Barcelona would be too much, I thought it would be nicer if I stayed a few days somewhere close to the Swiss-French border and then took a train to Barcelona from there. I opened Google Maps, clicked on a bunch of places, and found Annecy, the best-suited city for my purpose. After that, I went to TripAdvisor and checked reviews for Annecy, and that's how I decided to go there.
Honestly, the place did not disappoint. I started getting a toothache out of nowhere and had a hard time opening my jaw. Owing to the city's size and terrain, the city does not have a train network but an extensive bus network. I stayed at a hostel a little outside the town square, which meant every night after dinner, I had to walk uphill for about 15 minutes. Annecy, in my opinion, is the perfect place to reset if you have a busy life. Most shops shut by 7PM, and you won't find people on the streets apart from the couples who are on or returning from romantic dinners.
One day I just searched for why Annecy is popular (yes, only after reaching there). Apart from the usual paragliding, skiing, sightseeing, etc. I came across a post which said that the background in the poster for Kodaline's first album was taken around Lake Annecy. The poster was shot in Plage municipale de Talloires. It helped that the beach wasn't crowded at all when I went there.
Below is my attempt at recreating the poster for In A Perfect World. The song All I Want from the album is personal to me. I don't know why, but I cried quite a lot when they played the music video in the auditorium during our Y17 Orientation at IIT Kanpur. I felt very good drawing a connection – I did not go to Annecy looking for it, yet everything fell into place somehow. I left Annecy with a whole heart, eating a hearty meal at McDonald's, taking bus rides, and going around Lake Annecy. I'd love to learn how to swim and take my kids there someday to swim together.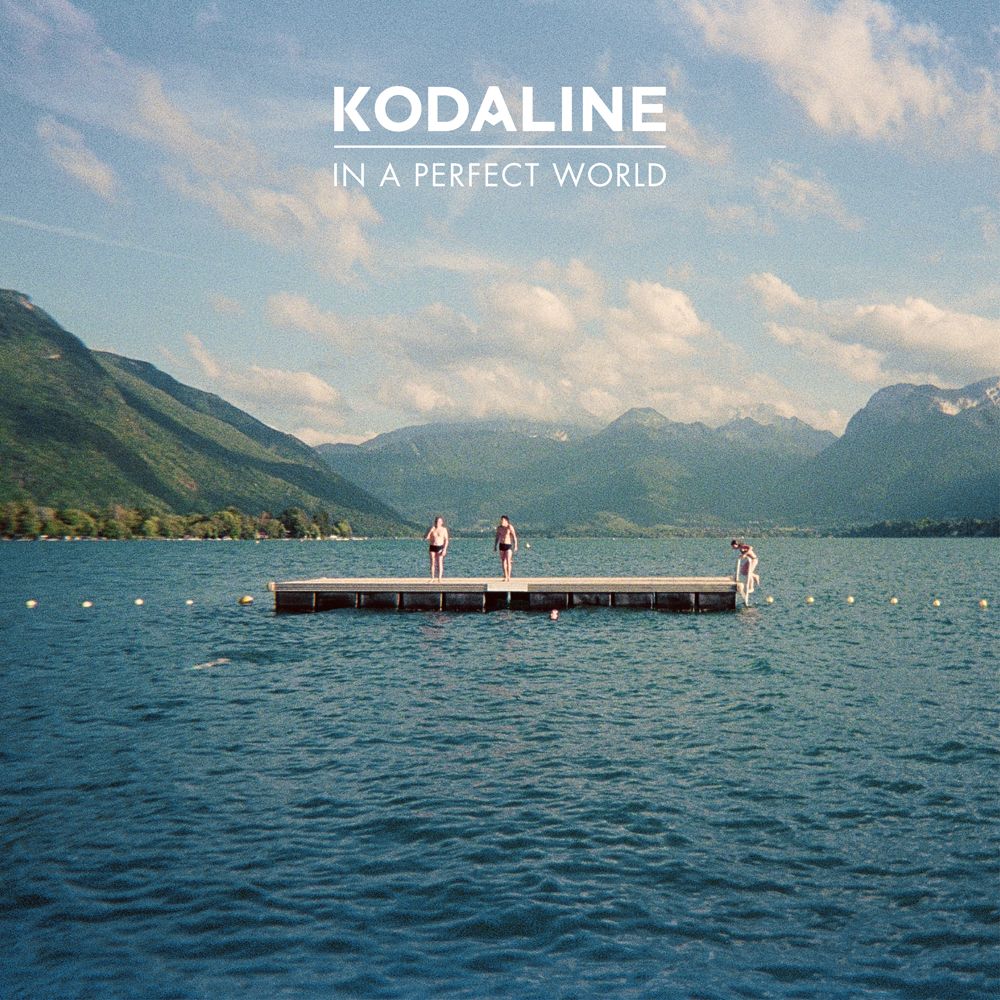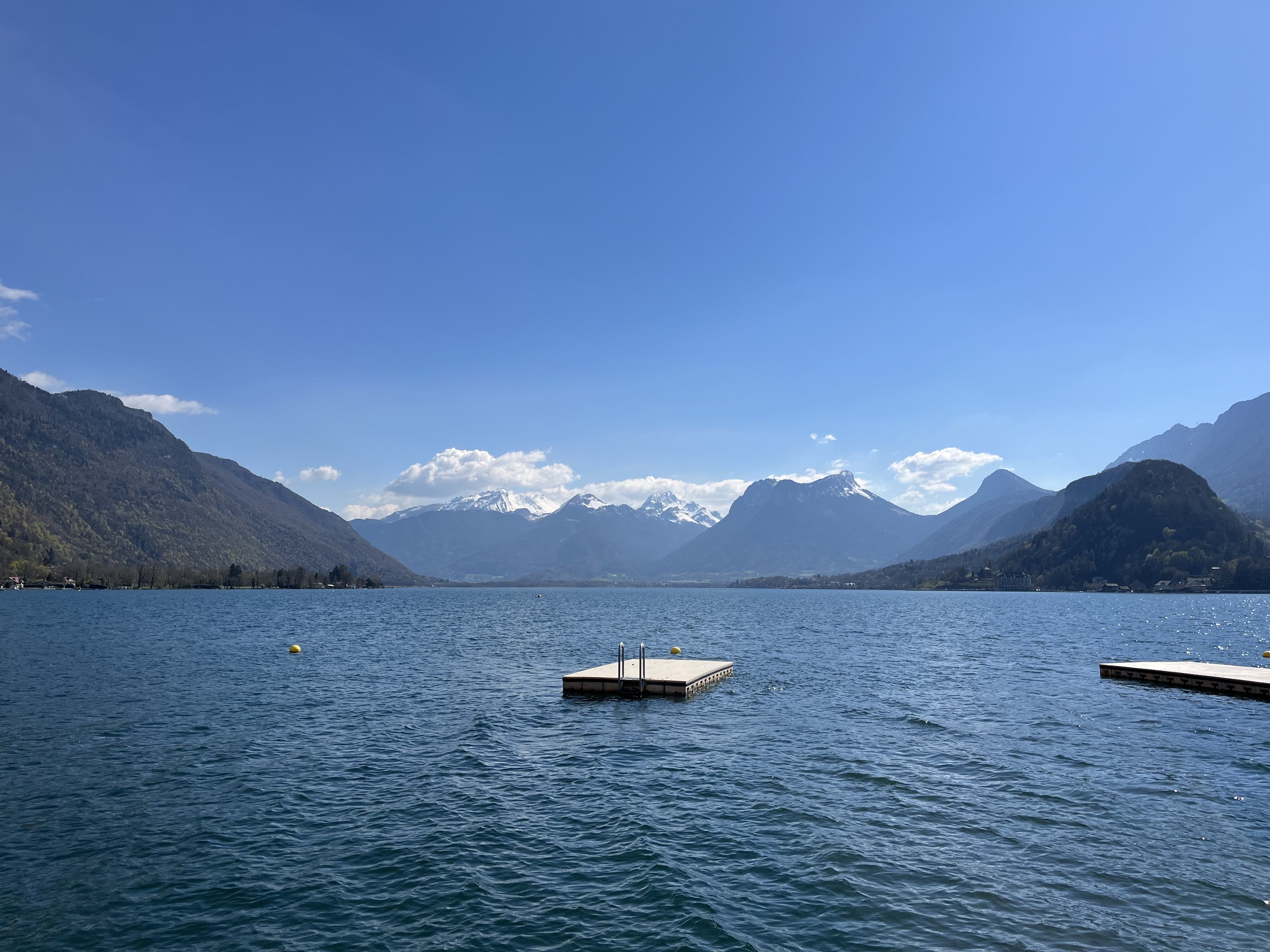 This part of the trip also taught me that knowing what is happening around me is essential. As you must be aware, strikes are currently happening across France. Well, I wasn't immune to these strikes either. My journey to Barcelona from Annecy was a mixed bag. On the one hand, I was so excited to travel in a high-speed train which felt very futuristic. The train just seemed to zoom past the sunny plains. On the other hand, due to the strikes, they canceled the onward journey, meaning they abandoned me in the middle of nowhere near the French-Spanish border.
Fortunately, I found the last seat on the bus leaving for Barcelona later that night. It was a surprisingly pleasant journey – the highway wasn't congested, and the road conditions were probably the best one could ask for, so the bus just zoomed through. After we crossed over to Spain, we stopped for some snacks. I saw tasty-looking Mediterranean olive oil-flavored Lays; I almost bought a packet but realized immediately that I had a toothache, so I did not. :(
Barcelona
After the public transport confusion in Munich, I appreciated the clear signs of the Barcelona Metro. I think Barcelona is beautiful.
As with most cities, I looked up places where I could get another academic degree. I looked up the University of Barcelona, and it did not disappoint. The main university building is housed in an ancient but beautiful building. Unfortunately, it was closed as I went in the evening, so I walked to a nearby Indian restaurant and ate rice.
Seeing so many people soaking in the sun and breathing in the misty salt water of the Mediterranean Sea at Barceloneta Beach gave me a renewed sense that my life is going quite well. I was too nervous to ask strangers to take a photo of me but I got a few decent pictures of myself that I'll remember for the rest of my life.
I saw a city full of life from a hilltop (second world war bunkers), yet it seemed very calm from up there, with only the overhead flights and the wind disturbing the silence. Here I learned that drinking in public is illegal in Spain. Looking into the distance, I could see familiar buildings that looked beautiful. Truthfully, these buildings did not look as attractive up close. That seems like an excellent metaphor for life, too – things look great from afar, but when you get up close, only a few things stand out.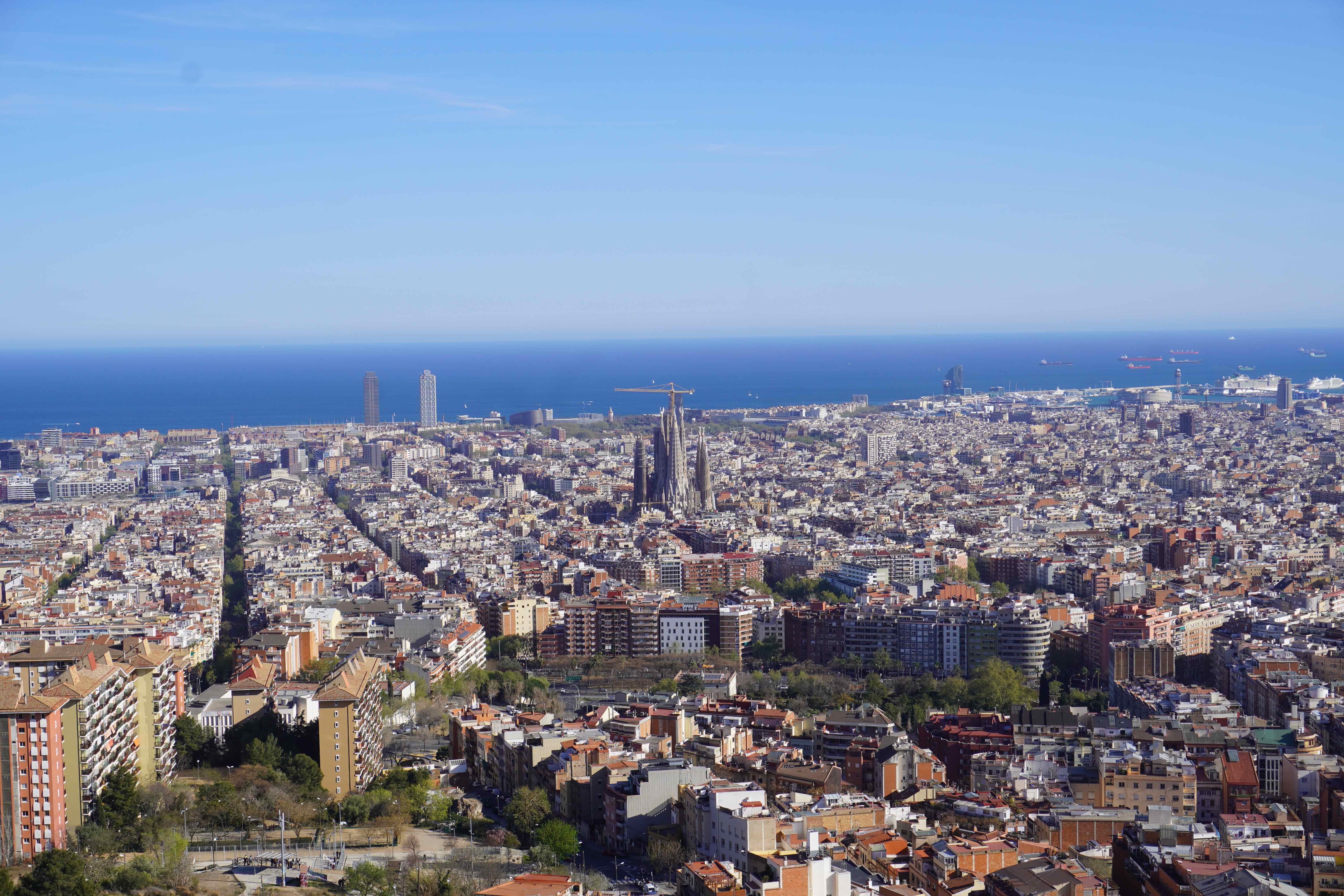 Walking around the Olympic Stadium, I felt pretty small, in a literal sense. The stadium and the surrounding plazas are massive. It made me think about my limited, tiny role in the grand scheme of things. Standing there, I thought, "Do I even matter? I'm just a tiny, tiny being with a limited skill set who will walk on this Earth for a countable number of years." A cold breeze blew as I reflected on all these, and I headed back to the hostel.
I could not help but think about what must have happened all those years ago (The Barcelona Olympics took place in 1992). People worldwide must have gathered on that hilltop (where the Olympic park is) and competed for their country's glory. The winning athletes must have proudly draped themselves in their country's flag, and so many people must have walked the area I just strolled around one afternoon. Much of the original architecture is still intact, and I feel fortunate to have seen it in my lifetime. So many tall towers all around. Just look at the picture below for scale.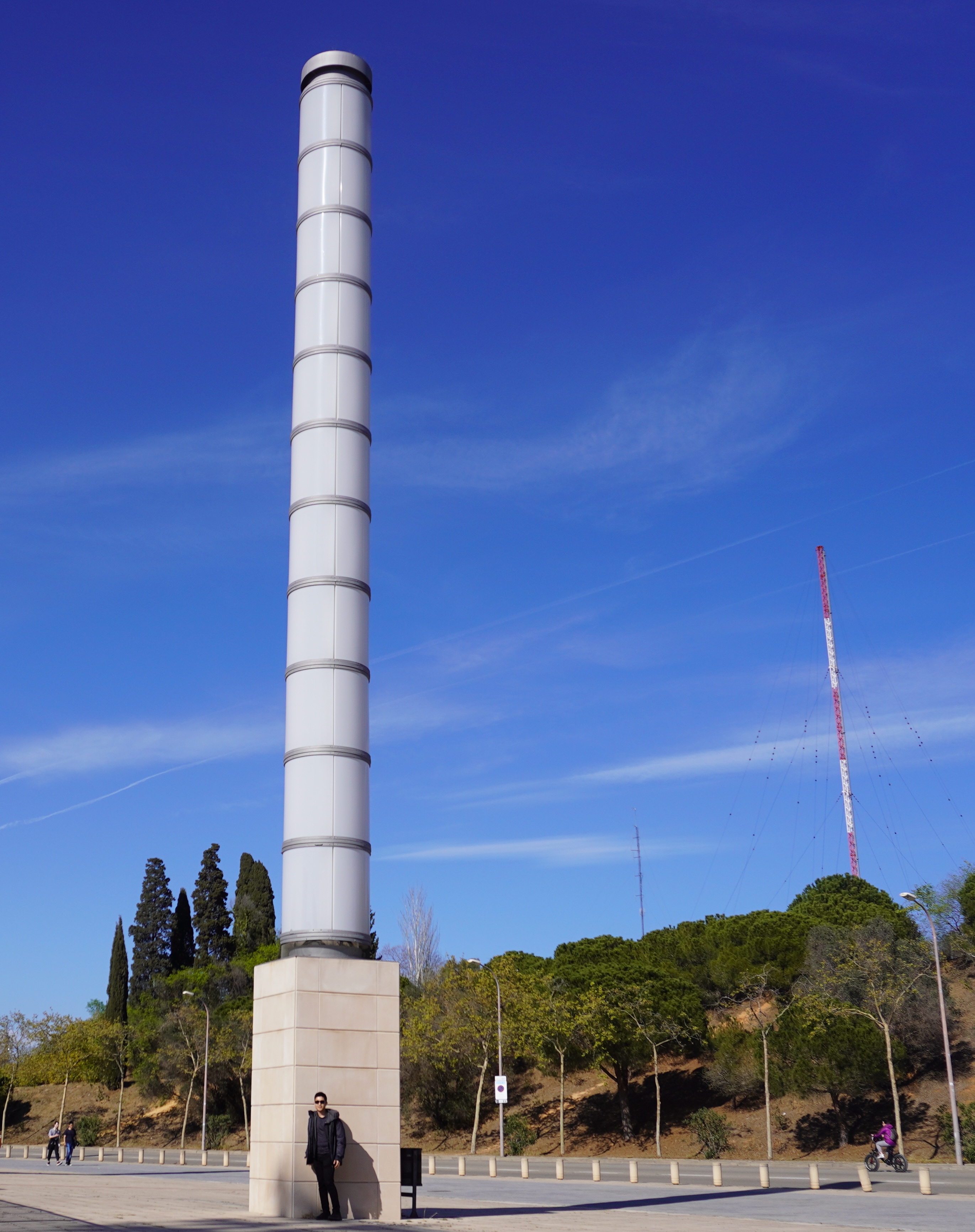 On my way to Madrid, I had to walk up to an actual person and tell him that I wanted a ticket to Madrid. Sadly, one cannot book seat reservations online for the trains in Spain. You have to go to a station and make a purchase. That required so much mental energy – I went to the washroom (which had birds chirping music going on for some reason) and prepared myself mentally before approaching the gentleman for the tickets.
I did not mess up my lines and got a discounted ticket to Madrid. It was the best train journey of my life (so far). I think they were actually flexing, to be honest. There was no need to show us the live speedometer, but the train comfortably traveled at speeds north of 300 km/h. The train had onboard WiFi and a catalog of movies to choose from. They even had live TV broadcasting LaLiga games.
Madrid
During my undergrad, we stayed up countless nights for academics and to watch Real Madrid play. In a country where Cricket is a household sport, I found solace in football. I did not grow up watching football, but like billions of people, I found the game easy to understand, and as I watched several games, I got more and more into the beautiful game. I distinctly remember the 2010 FIFA World Cup final game, when during the dying minutes of the game, Mario Gotze scored the winning goal.
Before long, I cheered for Real Madrid, watching them play in the UEFA Champions League. We had our ups and downs, but nothing compared to the feeling of watching them score goals and win games. So, getting a tour of the Bernabeu Stadium was a dream come true for me. It was the happiest moment of my trip to Madrid. The city is lively and beautiful 3, but the stadium tour was the highlight.
I did not do much apart from the tour – the time in Madrid was also one of the saddest few days in my recent memory. Things did not feel right, but I tried my best to have a fun tour of the city. The city transport card is also beautiful, but the metro is almost always crowded. Overall, however, I would say Madrid has a good transportation system. I also discovered that they have three free bus lines – 000, 001, 002.
I boarded one of the buses and tapped my transport card against the reader, and it said my card had expired. I was confused because I recharged the card "definitely" less than 24 hours ago. The driver did not speak any English, and I did not speak any Spanish, so he proceeded to give me a ticket that said €0,00. Instead of counting 24 hours from the first validation, the transport system counts calendar days, meaning the card expires at 5 AM on the relevant calendar day. So, if you buy a ticket at 6 PM today for two days, the card expires at 5 AM the day after tomorrow instead of lasting till 6 PM the day after tomorrow.
Barcelona was so much better in this aspect. No matter when you buy the pass, you can use it for 48 hours (if you bought the 48-hour pass) from the time you first use it. That is much more convenient and cost-effective than the calendar days scheme. Imagine purchasing the transport pass at 10 PM – you will probably just get to use it once, and it expires when you're asleep. You get the idea.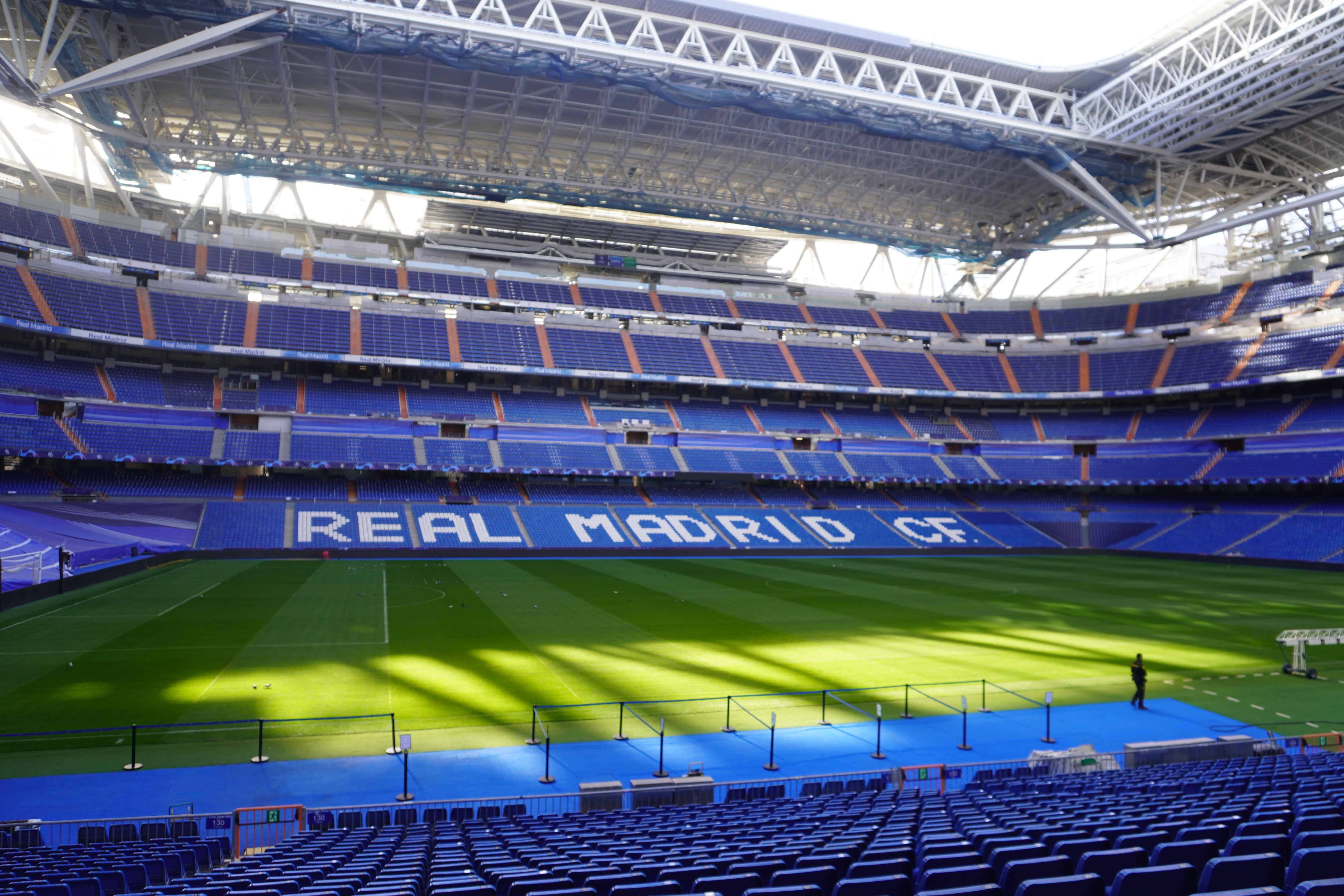 The high-speed train made it effortless to travel from Barcelona to Madrid. Unfortunately, no such options exist between Madrid and Lisbon. I did not feel very good anyway, and I decided sitting in the train for over 12 hours wasn't worth it. So, I took the cheapest flight available from Madrid to Lisbon. Surprisingly, they did not ask anything about my rucksack, and I slept pretty peacefully on the flight until a baby decided to choose violence that evening.
Lisbon
Lisbon is the most beautiful city I've been to so far. The transportation is not great, however. The metro is excellent, but other than that, the buses and trams are crowded and mostly not on time. However, it is easy to get around on foot, and one can see many landmarks on foot.
The highlight of the trip for me was going up to the Castle of St. George to see the city from above. It was a magnificent sight. I asked someone to take a photo of me, and he said, "I'm not a good photographer, but you can ask my girlfriend." A few moments later, he returned with his girlfriend and asked her to take a photo of me.
I loved walking around the city. It was sunny, but it did not feel hot at all because of the sea breeze. The narrow streets, colorful houses, and lively atmosphere made me realize those travel magazine photos were real.
Until then, I've mostly had Indian food (for me – rice and something), so I decided to try the traditional Portuguese dish of Pork with Clams. I should have stuck to rice and curry because I did not like the food at all. The dish itself was fine but too oily for me, and I feared falling sick before returning home to Vienna.
But I had an excellent expensive coconut ice cream right after that, and it saved the day. After a disappointing food hunt, I decided to go and visit the Sanctuary of Christ the King on the other side of the bridge. Standing on the hilltop overlooking the Tagus River, I marveled at the feat of engineering. So many hours of painstaking labor and planning must have gone into realizing the 25th of April bridge. To think that I took a bus ride across the suspension bridge felt surreal.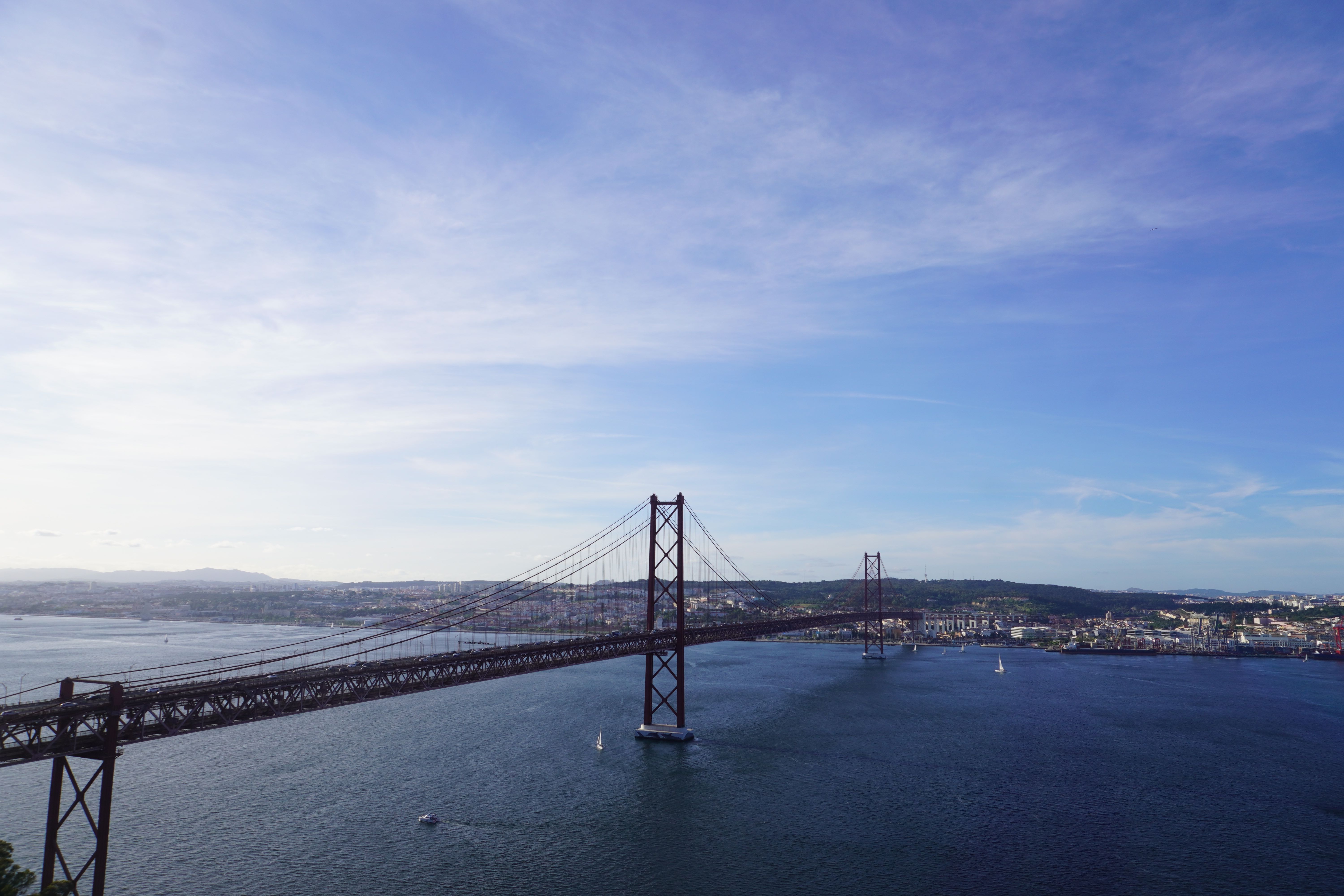 I set out to discover whether I liked to travel and what I might want in the long term. Spending extended periods with myself on this leg of the tour clarified a few things, or at least I have some thoughts about possible answers. My unique experiences perhaps contributed to my looking at the world a certain way, and I wish to share a few takeaways.
Takeaways
Growing up, I saw extreme poverty firsthand. I see it repeatedly every time I go back home to Tripura. Some might argue that things are better now, which is true, but it's nowhere close to what people in rich countries get to enjoy. The idea that you could have a good or bad life depending on where you are born sounds pretty sad to me.
I am not claiming that it is all rosy for people living in rich countries or those who move to rich countries. Sure, there are real issues that need solving, but on the whole, it seems that the quality of life – in terms of social structures, infrastructure, and frankly, just existing as a human being is better here.
Life takes its own turn. However, as of today, at some point in life, I'd like to work towards uplifting the people around me. I don't know in what form or when. Is public service the best way? Or should I try my hand at startups or NGOs? I don't know. Maybe more travel and life experience will eventually help me answer these questions.
Strangely, I missed my student housing. I slept very well once I got home. I missed cooking and the familiar routine. When I returned, I cooked rice and curry for myself and had the best meal in weeks. As for traveling around the world – I can't say whether I like solo travel. I'm starting to feel like I prefer staying at home, having a nice cup of coffee, reading a book, and sleeping to traveling around the world. Maybe I'll change my mind if my friends join me on these travels, for instance. I think I'll give solo travel another chance whenever the opportunity presents itself.
If you are interested in more photos from the trip, you can check out my Instagram. Cheers!
Notes
I got a "Used - Like New" Anker 325 power bank: It's a 20,000 mAh power bank, and has served all my charging needs very well so far. It's cheaper, better for the environment, and works as expected. ↩

Let me have my daydreams, please. For those who don't know, the UN has one of the four major offices in Geneva. I won't mind working there some day. When, how, and why? Who knows? ↩

I had Indian food here a couple of times. The restaurants were run by Bangladeshis, who were surprised I could speak Bengali, and Hindi. On this trip, people mistook me for being a Filipino, a Taiwanese, and generally non-Indian. Kudos to that friend in Munich, who immediately said, "Nahin nahin, ye bhi humara hi bhai hai!" (No, no he's also one of us!) ↩
---
Elsewhere
You can find me on other platforms too. Just follow the link below 😃
Connect elsewhere
---
For suggestions, corrections etc. please send me an email, or reach out on Twitter. You can buy me a coffee.