Adobe Scan. As the name suggests, the app is for scanning things using the phone camera. This app is fantastic. This makes scanning documents, receipts, IDs so much easier. With the pandemic raging on, and learning taking place online, this app just reduces the friction while uploading scanned documents.
I upload the scanned documents to Dropbox, which is synced locally to my MacBook. And that makes using the scanned documents a lot easier.
Pros

Works very well for scanning documents in a well-lit area.
The auto-crop feature is impressive. It scans and straightens the scanned documents on the fly.
The UI is intuitive. And scanning is effortless.

Cons

Does not work as well for IDs.
Sometimes the cropping is crappy.
The auto-coloring can be buggy at times. The documents just get grayscaled. You need to manually adjust the colors when that happens.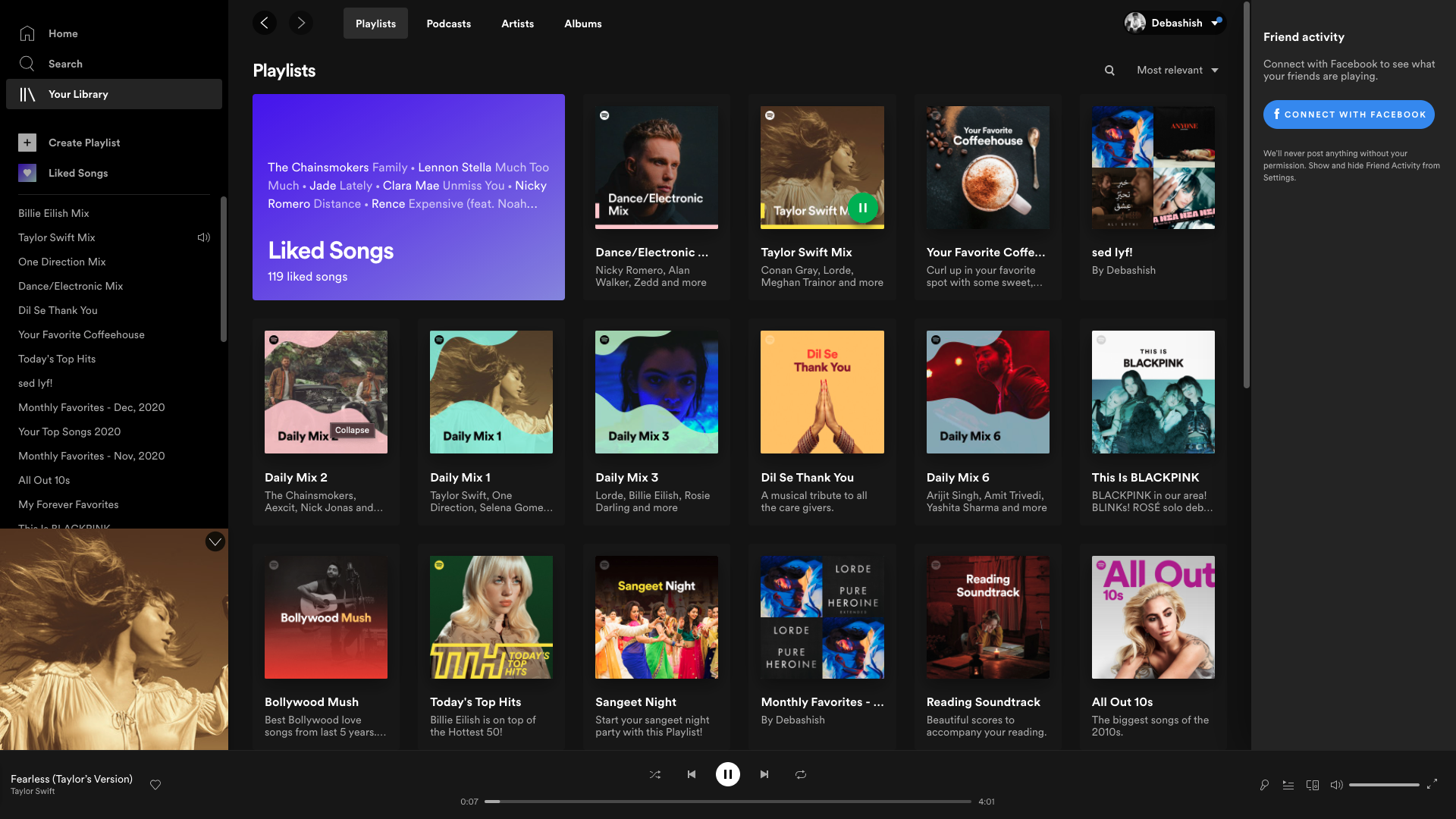 Spotify. Nothing even comes close to Spotify when it comes to listening to music and podcasts. I tried Amazon Music, Spotify, and Apple Music. By far, Spotify is ahead of the competition. Apple Music is very slow on Android, and so is Amazon Music. Spotify, on the other hand, works effortlessly irrespective of the platform.
I use Spotify Premium (Student Plan). At ₹59 per month, it is more affordable than most things.
Pros

Works seamlessly across devices.
The app is beautifully designed, and the design is consistent across devices.
Many podcasts are exclusive to Spotify, and they are amazingly well produced.

Cons

Sometimes artists' releases don't get released on Spotify.
Signing up for the premium plan isn't hassle-free. You require a credit card, verification from a third party, and so on.
There is no option of blocking songs you dislike.
Bitwarden. Bitwarden is my password manager of choice. It is hard to keep track of so many passwords and other credentials. Bitwarden makes it so easy.
Pros

It is open-source and free.
You have the option of choosing which kind of characters are to be included (and how long) when you generate new passwords.
There are browser extensions for all major browsers.

Cons

It is hard to use on a mobile phone. Unlike Google Passwords, where Android automatically prompts you to save or enter passwords, you need to copy and paste passwords.
Entering the master password each and every time is cumbersome. I wish there was a better way.
Saving passwords isn't as easy at times. You need to enter the URI and password manually.
Walnut. I use Walnut expense tracker to track my expenses. Considering the fact that it is free, I would say the app works really wonderfully. It reads your SMS and automatically tracks almost every spending. In cases where it fails, or you did not receive an SMS, you can enter the expenses manually. I'm genuinely amazed by the app.
Pros

It is free!
The UI is excellent overall, and most expenses are tracked very well.
You can request an email statement of your spendings and earnings for no extra charge.

Cons

There are a few ads. But they are mostly not aggressive, so it's probably okay.
Cred. I use the Cred app to keep track of spendings on my credit card. The app also gives you Cred points which you can use to purchase products or redeem the points for cash. Honestly, the cashback amount is meager, but hey, it is better than nothing.
Pros

The UI is one of the best I've seen in any app, period.
Credit Card statements are easy to understand.
The auto-pay feature makes it hassle-free to make payments on time.

Cons

Cred coins redemption value is significantly less. For context, once I redeemed 10,000 or so coins and got only ₹5 as cashback.
You need a good credit score to sign up for the app.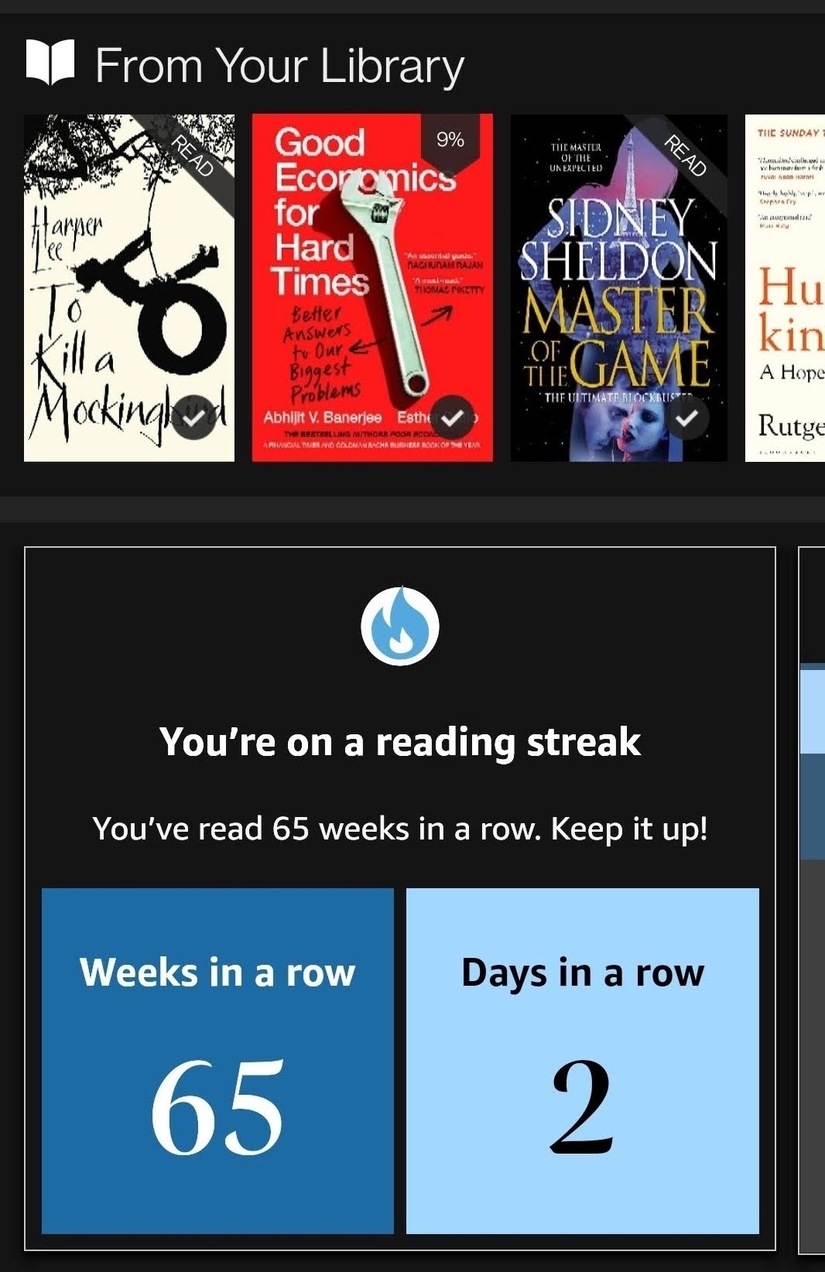 Kindle. I don't often read on the Kindle app, but buying a new book and keeping track of my reading habits are more accessible. The service works seamlessly across devices, so it is easy to pick up where you left off.
Pros

It works seamlessly with other Amazon Services - Amazon Store and Goodreads. If you like a book, you can get it in a few clicks.
The highlighting feature is a great way to revisit whatever you've read. Using services like Readwise, you can get more from what you've read. As compared to physical books, where you might not always go back to books, even if you highlighted something, digital highlights could be much more helpful.
The reading summary in the app gives pretty valuable insights into one's reading habits.

Cons

The app is a little laggy on the Kindle Paperwhite.
The UI isn't the most user-friendly, in all fairness.
Dropbox. I use Dropbox Basic (2GB free storage, synced across 3 devices). The seamless sync feature has been life-changing for me. I can wirelessly import-export images (read memes), docs, and so on from my MacBook ↔ my Phone effortlessly. Honestly, cloud storage systems are revolutionary.
Pros

The syncing works seamlessly among devices.
The organization of files on the app is pretty solid, unlike Google Drive.
Blue looks cool?

Cons

The Basic Plan is only 2GB, and upgradation costs a lot, at least in ₹.
The app syncs files only between three devices.
Groww and smallcase. I use the Groww app for investing in mutual funds and FDs. And smallcase to invest in stocks.
The amounts I invested are way lesser than the average, but hey, you got to start somewhere. I had some savings from scholarships and freelancing, so I invested in them. I had begun investing just recently, so other than the UI, it's hard to point out the pros and cons of these apps. They do their core functionalities quite well.
Todoist. This is my to-do list manager of choice. The way I use it is to put whatever comes to my mind in the "inbox" and then sit down for 10-20 minutes every weekend and plan the week ahead. This makes sure that I don't miss any critical deadlines like submission of documents, renewing subscriptions at a cheaper rate, etc.
Pros

Minimal, intuitive UI.
Great core functionality. Does what it's expected (a to-do list) very well.
Ability to jot down ideas, deadlines, events as and when they come to your mind so that you can assign dates is pretty sick!

Cons

The basic plan lacks useful features like reminders.
The Premium Plan is very costly in ₹.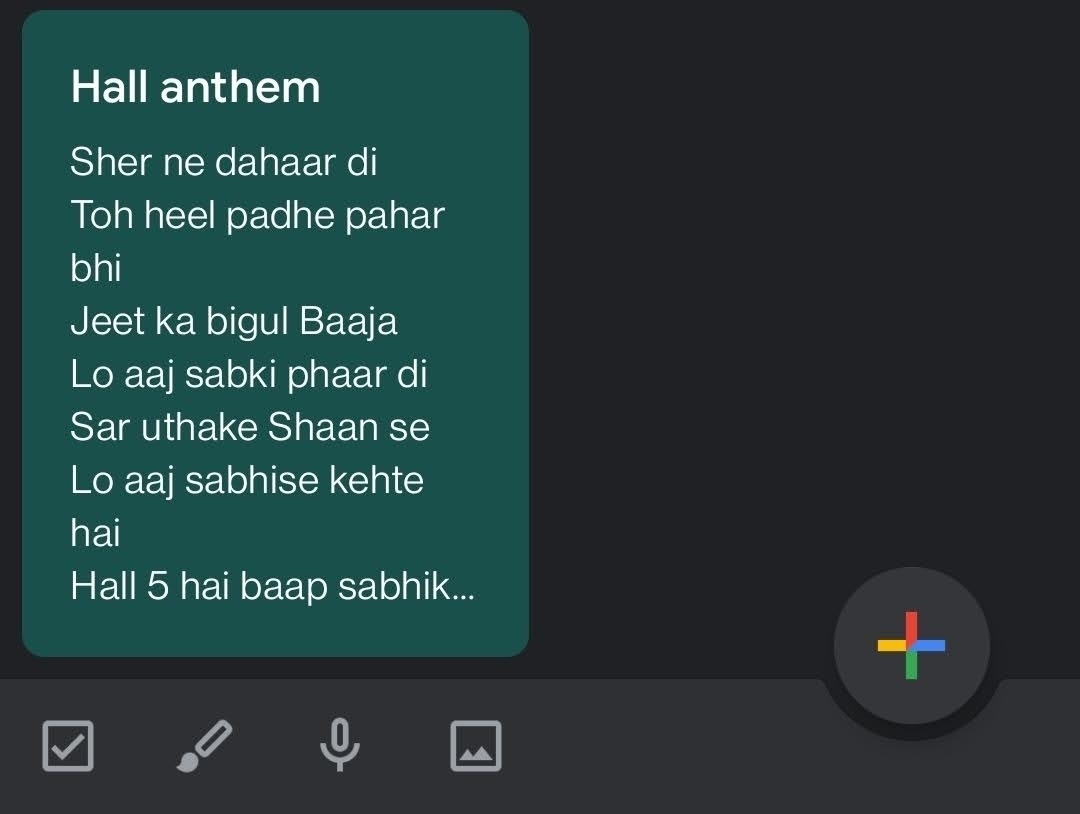 Keep Notes. I use this to take quick notes. And later use the notes to come up with something useful. These days we almost always have our phones with us. So, when a thought comes to mind, I just write it down on the app. What I make of these thoughts is a different story.
Pros

Syncs very well across devices and the web.
The UI is very "Google-like," meaning it looks like most other Google apps - boxy, simple, but user-friendly.

Cons

Nothing really. It's free and does what I need it to do pretty well.
---
Elsewhere
You can find me on other platforms too. Just follow the link below 😃
Connect elsewhere
---
For suggestions, corrections etc. please send me an email, or reach out on Twitter. You can buy me a coffee.